Introducing the YAD Widget — A Gateway to All DeFi Liquidity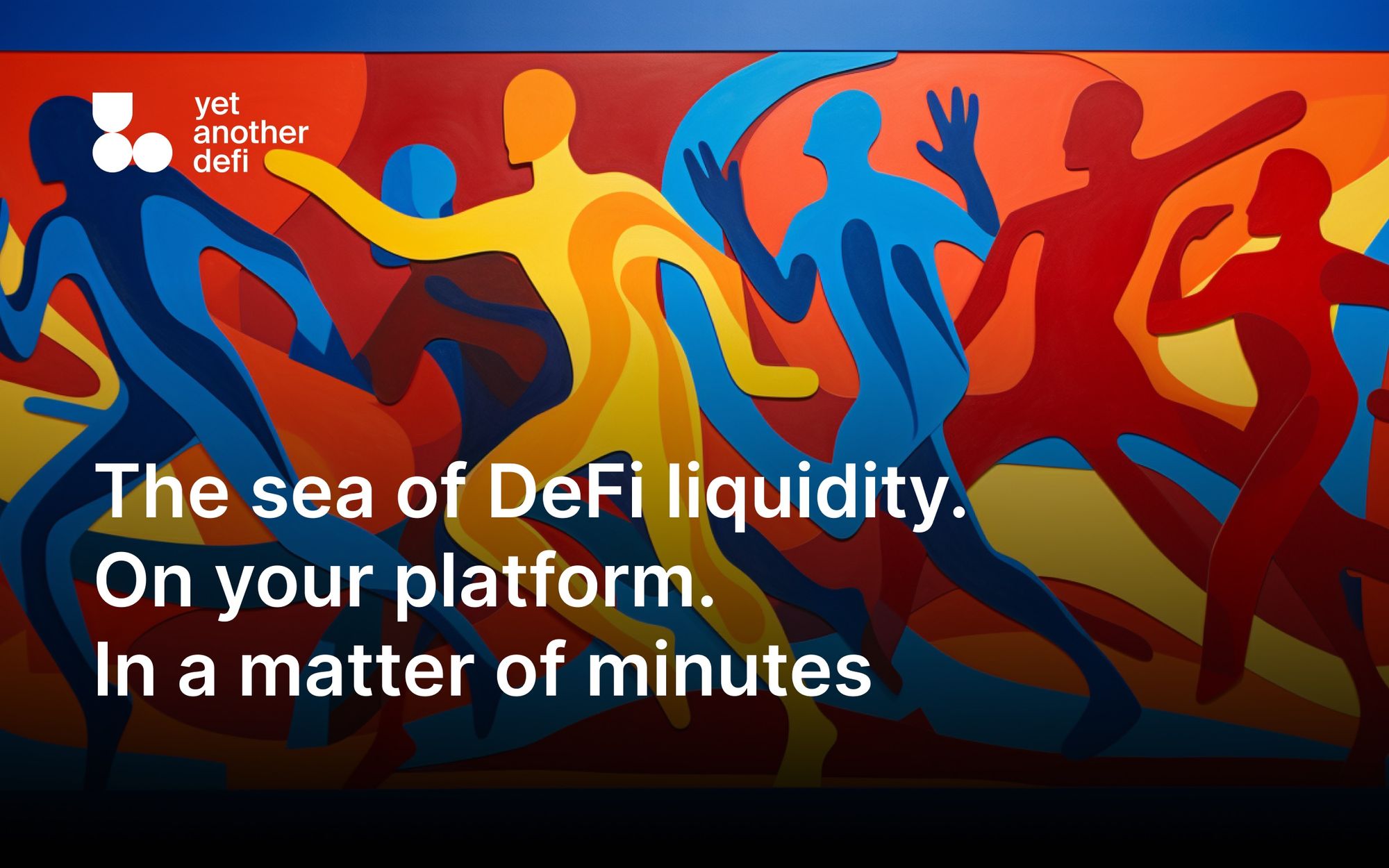 Bring DeFi liquidity to your product with ease using the YAD widget, now available for implementation. Whether you're a centralized crypto service or a web3 dApp, it seamlessly integrates the combined DeFi liquidity into your platform. Quick and simple to install with a preconfigured iFrame, you can be up and running in a matter of minutes.
What is the YAD widget?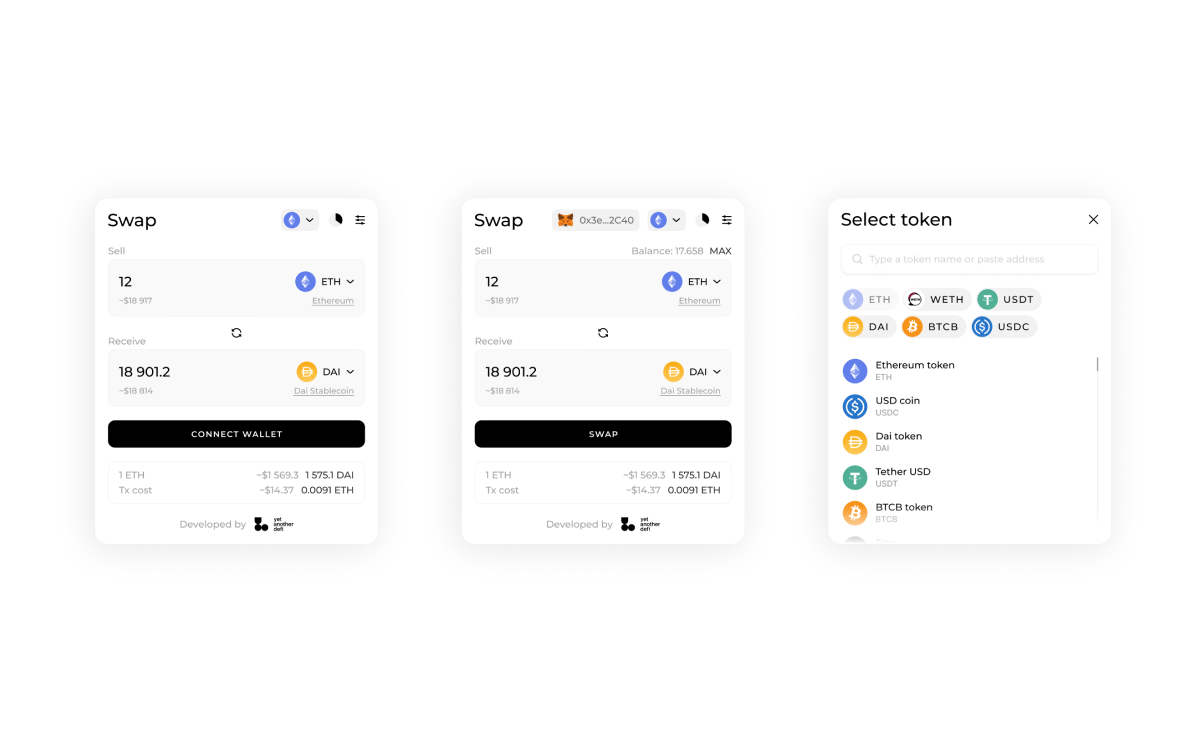 YetAnotherDeFi (aka YAD) is a next-generation multichain swap router that streamlines the process of buying and selling digital assets. Whether it's swapping in-game valuables, buying a specific coin for an NFT purchase, participating in farming and staking activities, or trading exotic tokens from a dApp, YAD aggregates liquidity from multiple blockchains to save your community time, energy, and money. With YAD's user-friendly widget, it's possible to accomplish all of web3 needs in one place, without having to switch between multiple providers.
How does the YAD widget work?
Using the widget is simple. First, pick the tokens you wish to buy or sell. Next, connect your wallet and adjust the slippage tolerance and gas price in the settings. Sign the transaction using MetaMask and the desired token will be in your wallet as soon as the transaction is confirmed on the blockchain.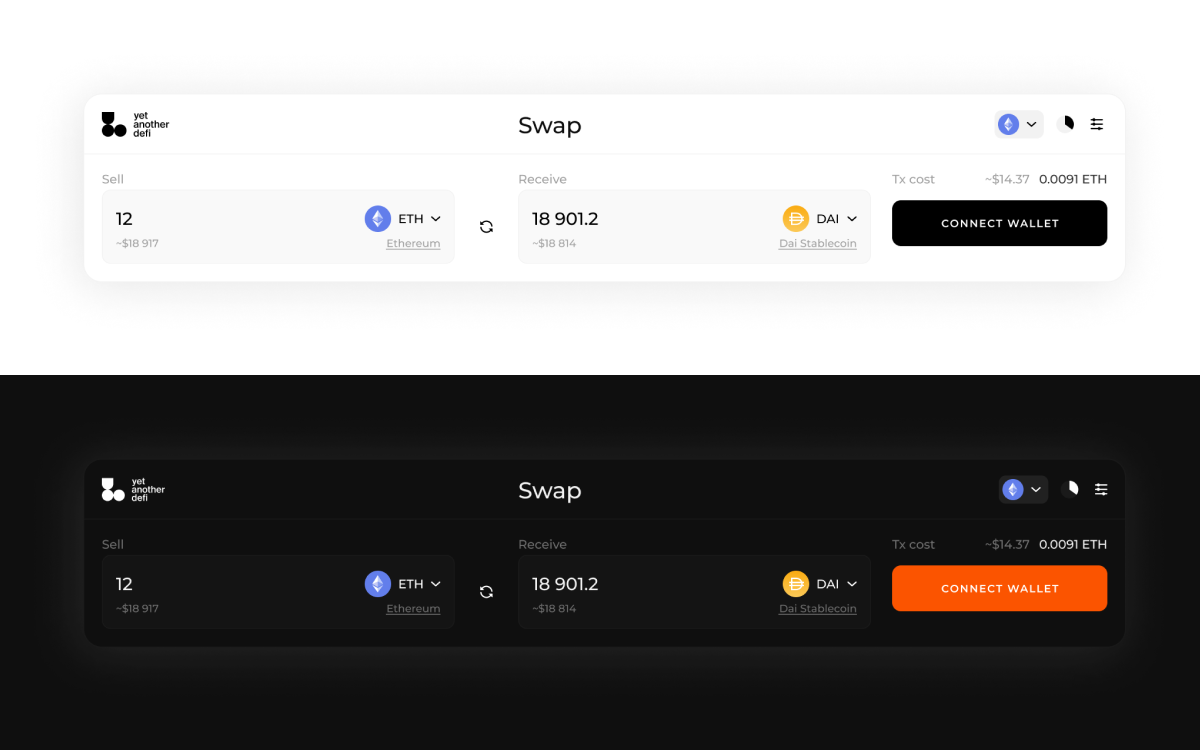 An upcoming feature will allow you to customize all the colors in the widget, allowing it to better match the UI of your website, whether you use a dark or light theme. The layout can be either horizontal or vertical, depending on the appearance of your product. Additionally, the widget's orientation changes dynamically based on screen size: if the screen width is less than 1180 pixels, the widget will switch to a vertical layout, otherwise it will remain horizontal.
Want to offer your users the opportunity to swap on the go? YAD's user-friendly widget is compatible with any tablet or smartphone and designed to be flexible, allowing dApp developers to avoid the need to modify their code for different devices. The widget automatically adjusts its form to the device that your clients use to access the dApp.
To integrate the tool into a dApp, a frontend developer will simply need to add the preconfigured iFrame into the HTML code. The process should only take a few minutes to complete.
Ready to connect your dApp to a sea of DeFi liquidity, empowering your community to buy and sell tokens directly on your platform? Give us a shout at [email protected] and let's talk!
---
YetAnotherDeFi, or YAD, is a multichain swap router that aggregates liquidity across all dominant blockchains from all leading DeFi liquidity providers. YAD facilitates swaps of over 3,500 tokens across six blockchains at the best rate and with the lowest transaction cost. Our decentralized, non-custodial and censorship-resistant swap technology gives you the freedom to swap and send your tokens whenever and wherever you want, with no borders and no KYC limitations. The safety of the assets is ensured by the transparency YAD provides: we base our solutions on time-tested and open-source code that anyone can check and review.